First impressions count, and that's certainly the case when preparing your house for sale. The first contact most buyers will have with your property is via its professional marketing photos, either online or in print materials, but the real wow factor will come from the first in-person viewing.
Taking the time to freshen up your house where needed with a coat of paint is a sure-fire way to maximise your property value and ROI. Here are some of our hot painting tips for budget-friendly, high impact improvements to help make that first impression a positive one.
Exterior painting for curb appeal
There's nothing less appealing than a run-down house with peeling or damaged paint. Taking the time to spruce up your house's exterior can dramatically improve curb appeal to potential buyers.
Trimming back overgrown trees, weeding the garden and tidying the yard will help showcase your house in its best light on viewing day. Give your house a good waterblast, fix any rotting or broken weatherboards or damaged brickwork, and touch up areas with a fresh coat of paint. And don't forget the letterbox; it may benefit from a pick-me-up also.
Buyers tend to prefer exteriors that are painted in modern, neutral colours. In fact, you may lose some buyers if you've made paint choices that are a little too bold as not everyone loves bright colours. Choose an exterior paint palette that reflects the neighbourhood and style of house. The goal is to attract buyers, not create a reason for harder price negotiation because there are improvements that they will need to do themselves.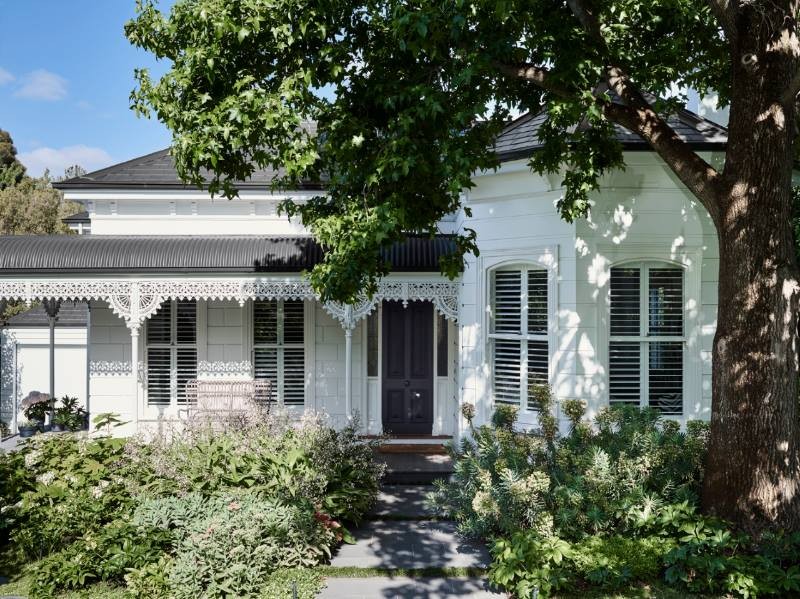 Interior painting for that 'ready-to-move-in' look
Old fashioned wallpaper and faded or marked walls and doorways can make your house look tired and unloved. A fresh coat of paint will lift a dated décor immediately, making staging more impactful and creating better professional marketing photos that attract more viewers to your open homes.
If a full re-paint isn't feasible, consider freshening up the high traffic areas as the priority – hallways, kitchens, lounges. Using a light, neutral paint palette while introducing colour with accessories like lamps, cushions and wall art will help your potential buyers get that 'ready-to-move-in' feel and can be a great way to add some wow factor that will help you get that sale.