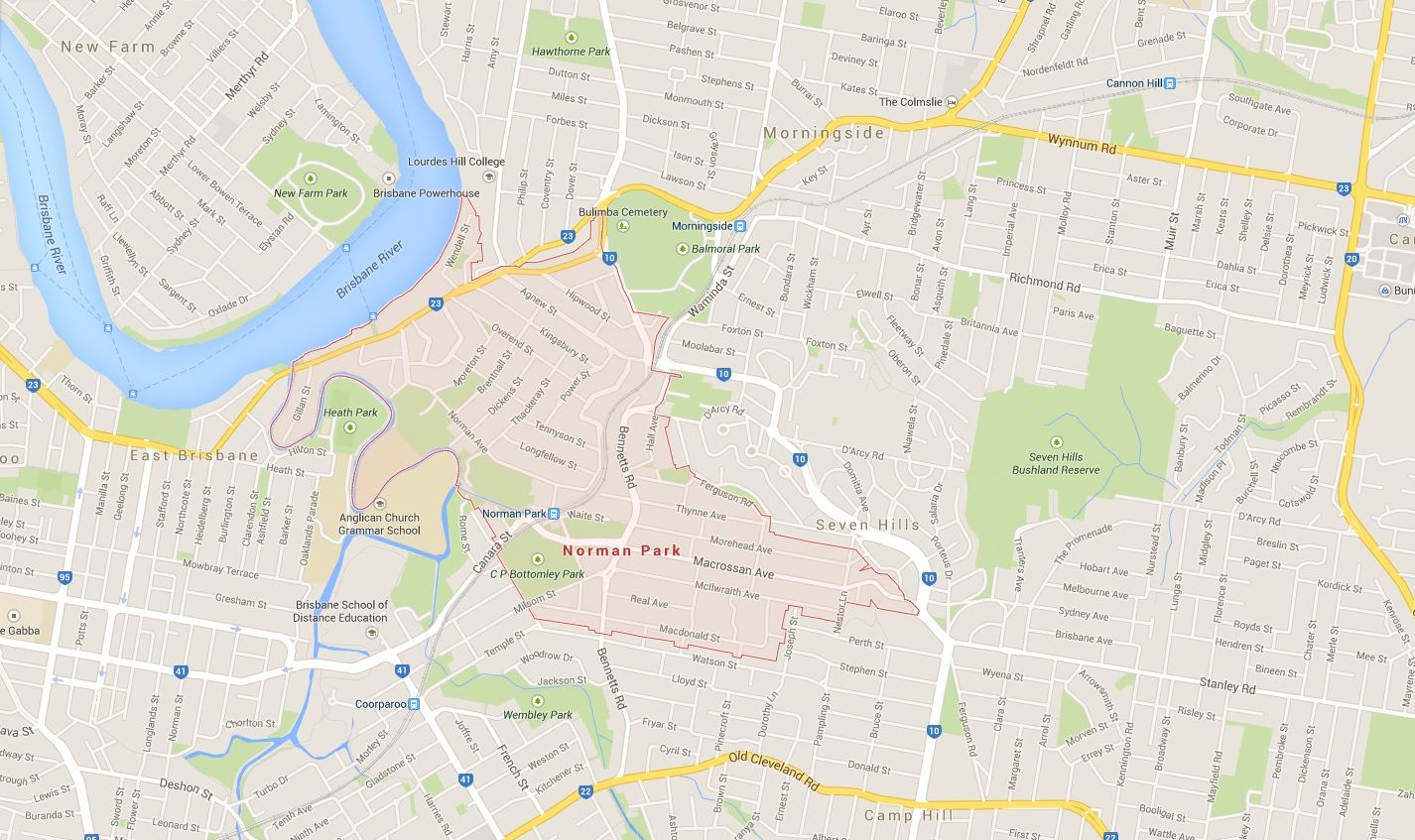 Just south of Morningside and 6km east of Brisbane lies Norman Park, an idyllic suburb that sits beside Norman Creek. Take a trip across the river and see for yourself the picturesque, leafy streets and bustling neighbourhoods of this well-kept secret – or better yet, buy yourself a slice of real estate in Norman Park, and live the dream yourself!
Amenities aplenty with a property in Norman Park
If you're the kind of property buyer that needs to know that you'll never go without basic – and not-so-basic – amenities, then getting a residential or rental property in Norman Park is your dream come true. From recreation to transport, Norman Park has you covered.
Norman Park has its own train station, as well as numerous bus routes that will take you into the city. And with its close proximity to Brisbane, this isn't a trip you have to plan for – just turn up and head off. Land travel isn't your thing? No problem – the riverfront placement of Norman Park means it has a ferry wharf for aquatic transit.
Norman Park also has 6 different parks in its immediate vicinity, linking up into a chain going toward the river. You're never too far away from picking up a footy ball and going for a kick around with a few mates when you own real estate in Norman Park.
In fact, if you're into sport, then you've got a number of opportunities at hand at Norman Park. Corparoo Cricket Club, Easts Rugby Union and the Queensland Australian Football Foundation are all within a stone's throw of each other.
Don't forget, too, Norman Creek and its Greenway for those early evening strolls to unwind.
Who owns property in Norman Park?
Norman Park has a growing population of Aussies looking to enjoy the benefits of city living without the hassle of putting up with the hustle and bustle that usually comes with urban areas.
There's a strong family presence in Norman Park, a fact that's easily explained with a quick look around the surroundings.
With Anglican Church Grammar School situated along the winding Norman Creek, the Goodstart Early Learning centre on Tiber Street and Corparoo Secondary College, those who own real estate in Norman Park are spoiled for choice when it comes to giving their young ones an education.
Why wait any longer? Get in touch with a real estate agent in Norman Park as soon as possible.