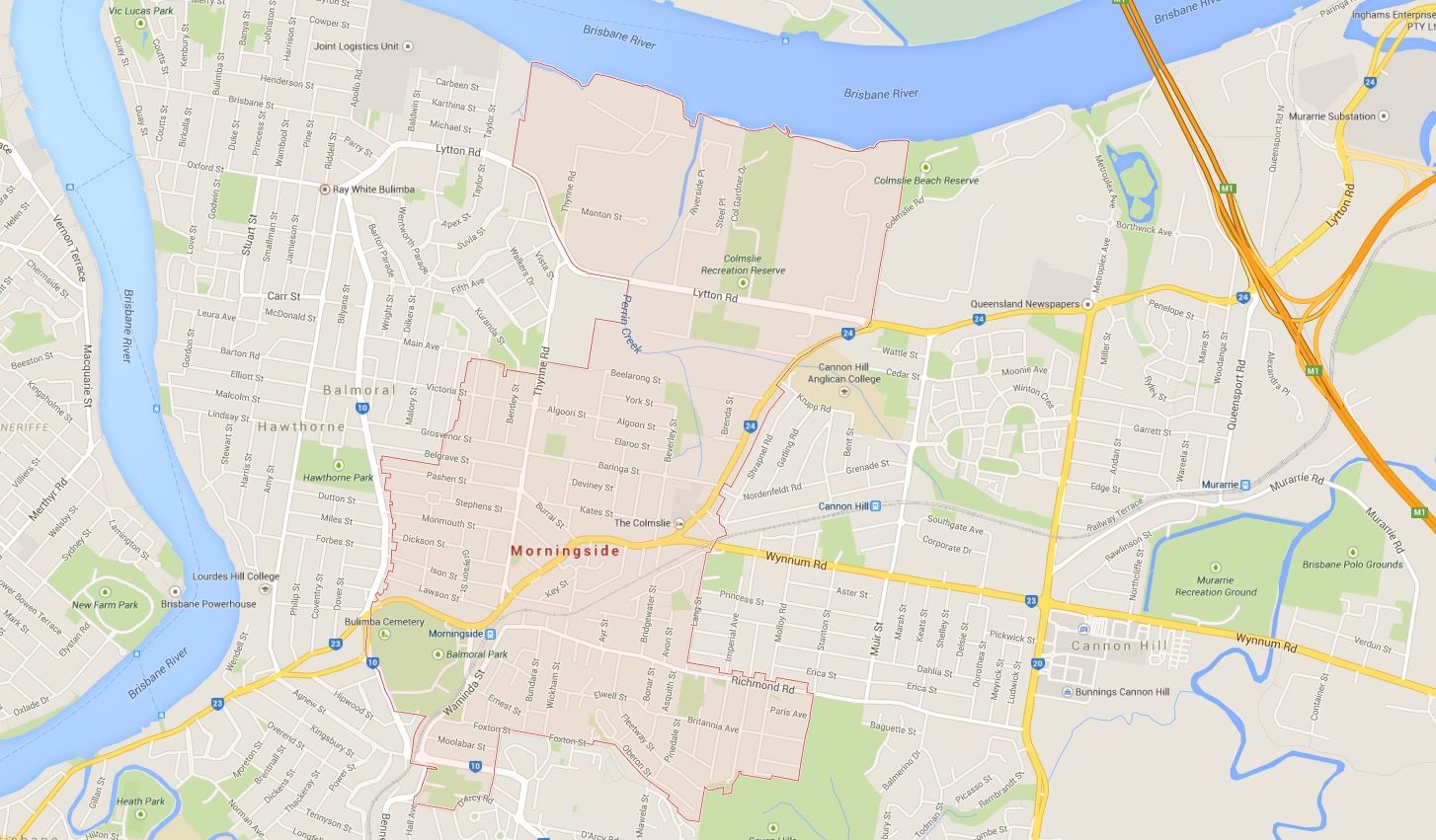 Brisbane is a vibrant city with a huge number of interesting suburbs to looking into when purchasing property in. One to consider is Morningside in Bulimba, which offers a number of attractive factors for families and professionals alike. With a population of more than 9,300 people, the suburb offers a diverse community for anyone interested in securing new real estate in Queensland.
According to the 2011 census data, the median age for people living in Morningside real estate is 32 years old, with an even spread between those with families and those pursuing their own careers. As young professionals and experienced businesspeople have begun moving into the region, the public transport has undergone a revamping, with ferries across the Brisbane River offering quick passage into the central business district.
But the property in Morningside is still outside of the city enough to be considered suburbia, making it perfect for raising a family. There are a number of schools in the region, as well as outdoor recreation areas for keeping you and your family fit and healthy.
Schools in Morningside
The Morningside State School is located in the suburb and well within easy access for residents of Morningside property. With classes starting from prep and moving all the way through to Year 7, the school aims to provide children with a balanced learning experience – split evenly between academia, arts and physical education.
Following this, the Balmoral State High School is found nearby to the Morningside State School and offers a great curriculum to further help students find themselves. With a renowned arts facility offering vibrant opportunities in areas like film, television, new media, visual art and music, the school could be a great choice for your children in the future.
Outdoor recreation in Morningside
For those subscribed to a healthy lifestyle, there are a number of outdoor areas perfect for exercise and keeping your family fit. For example, the Colmslie Recreation Reserve offers a number of sporting fields for fun of competitive play – as well as off-leash dog areas to help keep your canine friend happy and healthy in the long run.
Keralgerie Park also offers an off-leash dog park area, as well as a wonderful playground for the young ones to burn off energy and enjoy during the long, warm summer days. This park could be perfect for fun family picnics over the weekends or simply as an after school treat during the week.