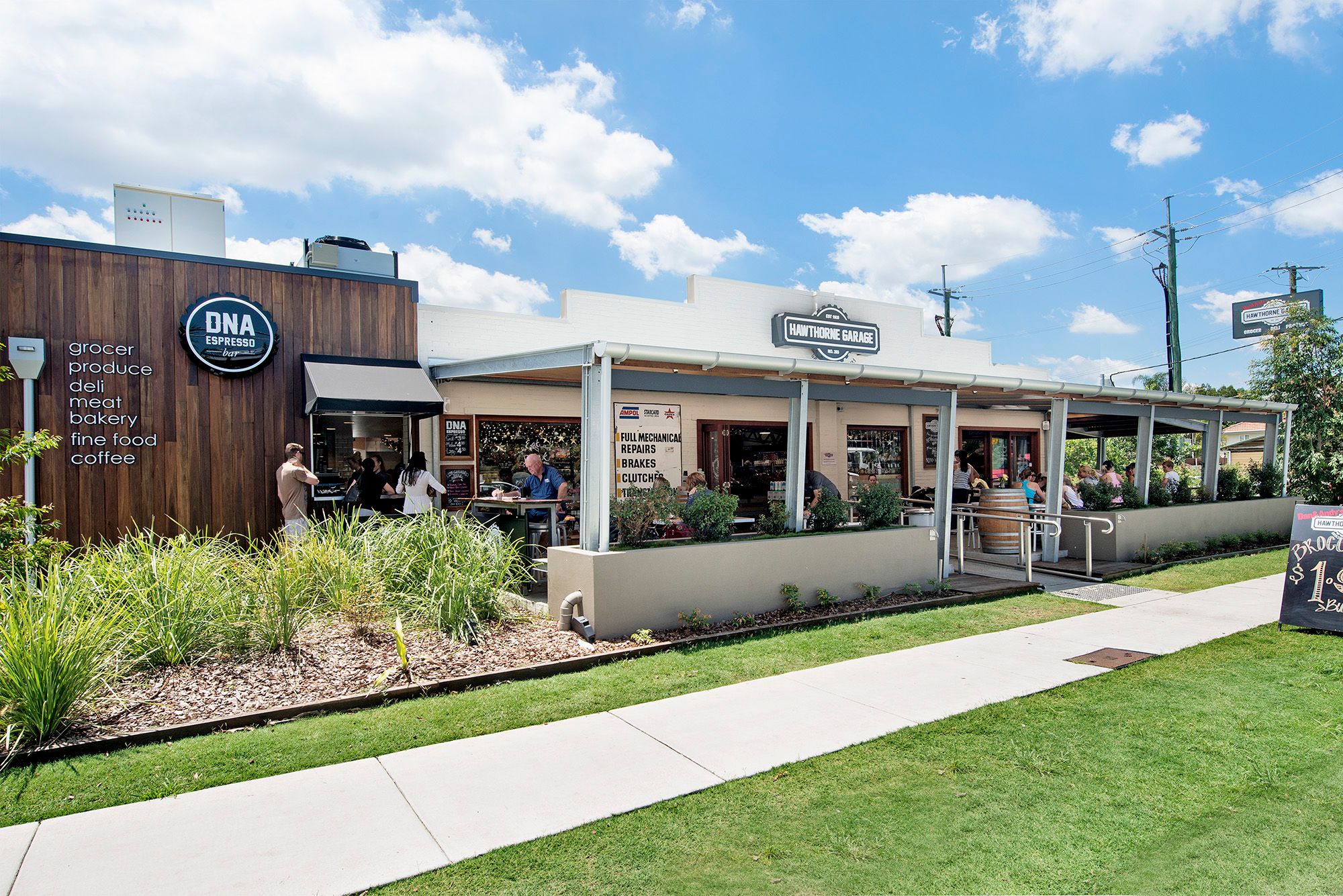 Location
Located 3 kilometers East of the CBD
Features
With excellent public transport, a range of restaurant and cafe precincts, boutique shopping, entertainment and arts gallery all complemented by a leafy & picturesque destination with direct access to the Brisbane River.
Transport
CityCat and CityFerry service Hawthorne's wharve, located on Lindsay Street. Hawthorne is also serviced by Brisbane Transport Buses.
__
Approximately 3km from Brisbane CBD, nestled in a nook in the bend of the Brisbane River is Hawthorne, the suburb that property buyers in the city are all talking about. But purchasing real estate in Hawthorne is no fad – there's a reason why no one who has ever settled there has regretted it.
Could it be its convenient location? Its easy access to a range of amenities and parks? Or is there something more ethereal that makes property in Hawthorne such an alluring purchase. One thing's for sure – the only sure way to find out is by experiencing it for yourself.
Who resides in property in Hawthorne?
More than likely, it's someone just like you. With a strong family presence in the suburb, Hawthorne makes for a great place to give your children the upbringing you've always wanted. And it's not just that they'll have friends – they'll also have a quality education to boot. With schools such as Lourdes Hill College, the Lapont Language Centre and Goodstart Early Learning all a stone's throw away, you're never likely to be short on educational opportunities for your little ones.
And If you're not sure about laying down roots just yet, then why not snag yourself a rental property in Hawthorne? You'll only be joining the many other Brisbanites and out-of-towners who are deciding to become tenants in this serene little area.
What is there to do with real estate in Hawthorne?
What isn't there to do? There's a reason why it's considered one of the most attractive suburbs in all of Brisbane. You could ask a real estate agent in Hawthorne for the lowdown, but all you have to do is take a quick look around. With boutique stores, cafes and delis and more unique dining opportunities than you know what to do with, you're not likely to run out of activities in Hawthorne any time soon. If you need a taste of nightlife, no problem – just cross the Brisbane river and head into town while the babysitter looks after the kids.
Don't forget Hawthorne Park, either. Its playground has all the old favourites, from monkey bars and a sandpit to a slippery slide, along with a soothing walk through the lush greenery that surrounds it. If that's not enough for you, the second Saturday of every month sees a local lifestyle market set itself up in the park. Pony rides, bouncy castles, face painting – all the classics are there, to go with a range of fresh produce, hot food and live music.