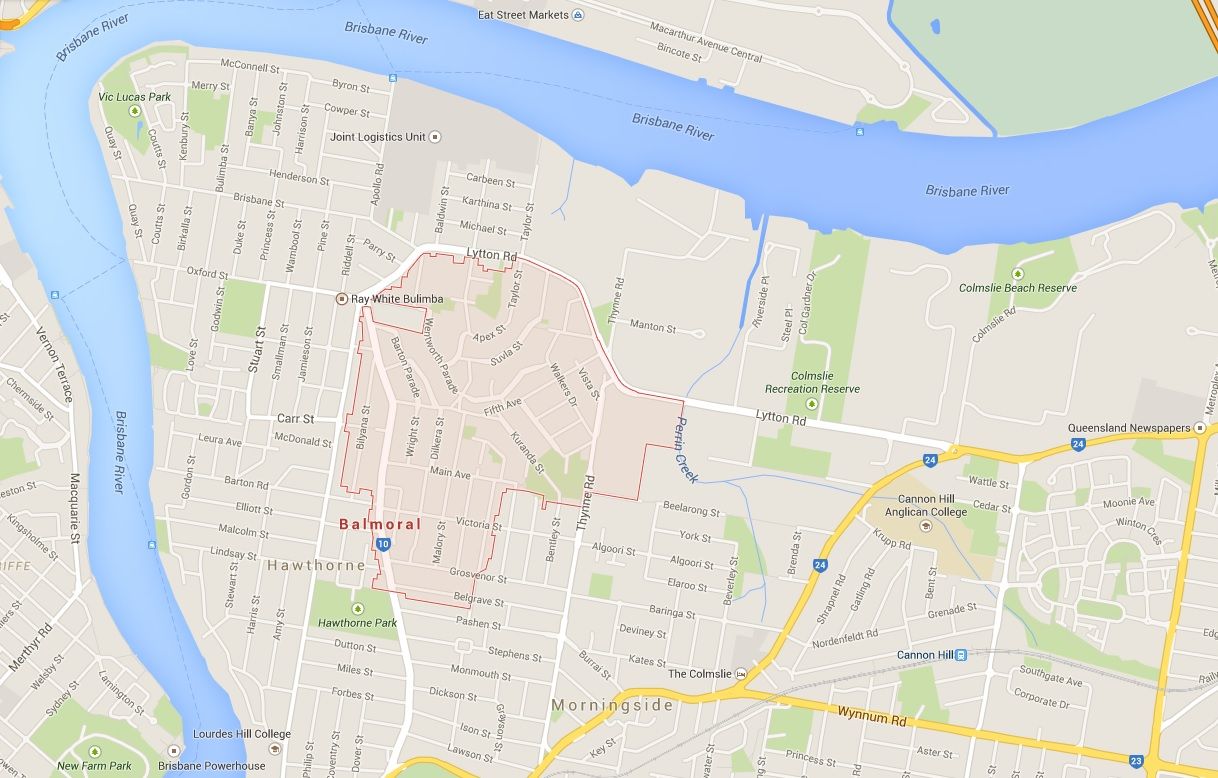 Balmoral is the place you never knew you were looking for until you got there. Only a few hours spent in this pretty slice of Brisbane should convince you it's where you finally ought to settle down and bask in your domestic life.
Located in a curve of the Brisbane River and only an approximate 12 minute drive away from the city centre, your property in Balmoral will give you a taste of both city life and the quiet bliss of suburban residency. It's no wonder that its population has steadily grown over the preceding decades to turn into a bustling little area where something's always on the community noticeboard.
Who owns real estate in Balmoral?
If you play your cards right, it could be you! Do you happen to be part of a young family? If so, this might just be the perfect place for you to raise your little ones. With plenty of other youngsters and their parents strolling its streets and enjoying its numerous parks, real estate in Balmoral will be ideal for you.
It may have started out as a tiny farming area for bananas, cotton and sugar, but today Balmoral is an idyllic gateway between the metropolitan life of the city and the serene lifestyle of the suburbs.
It doesn't matter whether you're hoping to own your own home or just looking for a rental property in Balmoral. When you decide to settle down, there's options available.
Now that I own property in Balmoral, what is there to do?
You happen to be in luck. If you wanted a safe, quiet neighbourhood that nonetheless provides a hearty amount of opportunities for fun and recreation, then property in Balmoral was a good choice. Quirky cafes, a notable cineplex and opportunities for event hire make the suburb a winner.
And don't forget that Brisbane CBD is only a few kilometres away, giving you easy access to the Queensland capital's array of cultural and sporting events, and its enviable nightlife.
What kind of amenities are close to real estate in Balmoral?
First of all, there's the stellar public transportation. With buses, a ferry and a train service, you're spoilt for choice when it comes to getting around the city swiftly and hassle-free.
Don't forget the nearby Bulimba primary school, sitting on the western boundary between Balmoral and Bulimba, or Balmoral State High School for that matter, when the little ones have grown up.
If you can't wait anymore and you're ready to buy, it might be time to dial the number of a good real estate agent in Balmoral and see what your options are!